While doing research on the best ways to protect ourselves from EMF radiation, I kept coming across products made from an ancient stone called Shungite.
Shungite is a black, lustrous mineral that is made of more than 98% carbon. First discovered in the Karelia region of Russia near the Shunga village, Shungite was first given the name in the late 1800's.
Shungite itself, however, is estimated to be several billion years old. True Shungite also contains small amounts of fullerenes, which is a microscopic, hollow, pure carbon molecule.
Fullerenes are believed to be an extremely powerful anti-oxidant and are being vigorously studied for there is a multitude of benefits for both health, and nano-technologies.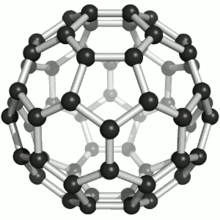 Interestingly, Shungite was originally made of almost pure carbon, but today, the term "Shungite" is being used to describe rocks and objects that contain some Shungite, but are not pure.
Shungite For EMF Protection.
Now this is what I was so excited to research. There are tons of products on the market that are made out of shungite, and many or most of those claim some level of protection from EMF radiation.
Shungite is believed to have the ability to absorb and completely neutralize the dangerous frequencies from EMF radiation. The reason that Shungite is believed to be able to do this is due to the fullerenes inside.
Almost no materials in the world contain these fullerenes, which are hollow, pure carbon, molecules. These unique molecules are what scientists believe give shungite the ability to block EMF radiation.
One of the most beneficial uses of the shungite is to protect against electrical magnetic fields, also known as EMFs. We are constantly surrounded by technology—cell phones, computers, televisions, Wifi and the list goes on and on. Each of these radiate man-made, EMFs. Many people experience EMF sensitivity, and EMFs have been linked to constriction of blood flow to major organs, poor digestion and immune systems, increased blood pressure, hearth rate and blood sugar, arthritis, anxiety and depression. Apple even has a disclaimer encouraging you to not hold your phone directly to your head. Fortunately, there is protection from EMFs.
Shungite has a reputation of being able to absorb and neutralize these frequencies due to its components on a molecular level. It is the only natural material in existence to have the presence of hollow molecular carbon cages, known as fullerenes, embedded within this mineral, which allows it to neutralize the EMFs. The scientists who discovered fullerenes won a Noble Prize in Chemistry in 1996. The natural existence of fullerenes remained unclear until it was verified in deposits of Shungite. YES! Finally! It's true! The science and the crystal worlds have finally come together.
My video checking absorption of EMFs by Shungita Stone.
I own en EMF meter, so I made some measures to check what people say about it.
Please, check my video down below.